To clean up your company you may decide to remove a device (CloudVPN router / CloudVPN Agent). After removing a device from your company, it is no longer remotely accessible and you'll need to register the device again in order to use it again.
To remove a device from your company, please follow the steps described below.
Go to the CloudVPN Portal Fleet Manager app, which is accessible from the Apps menu in the top right corner if you are currently in a different CloudVPN Portal app.
Open the main menu , go to Devices , and select the concerning device.
Go to More and click [Remove].
If you are completely sure that this is the device you want to remove, tick the box "I'm sure" and click on [Remove Device].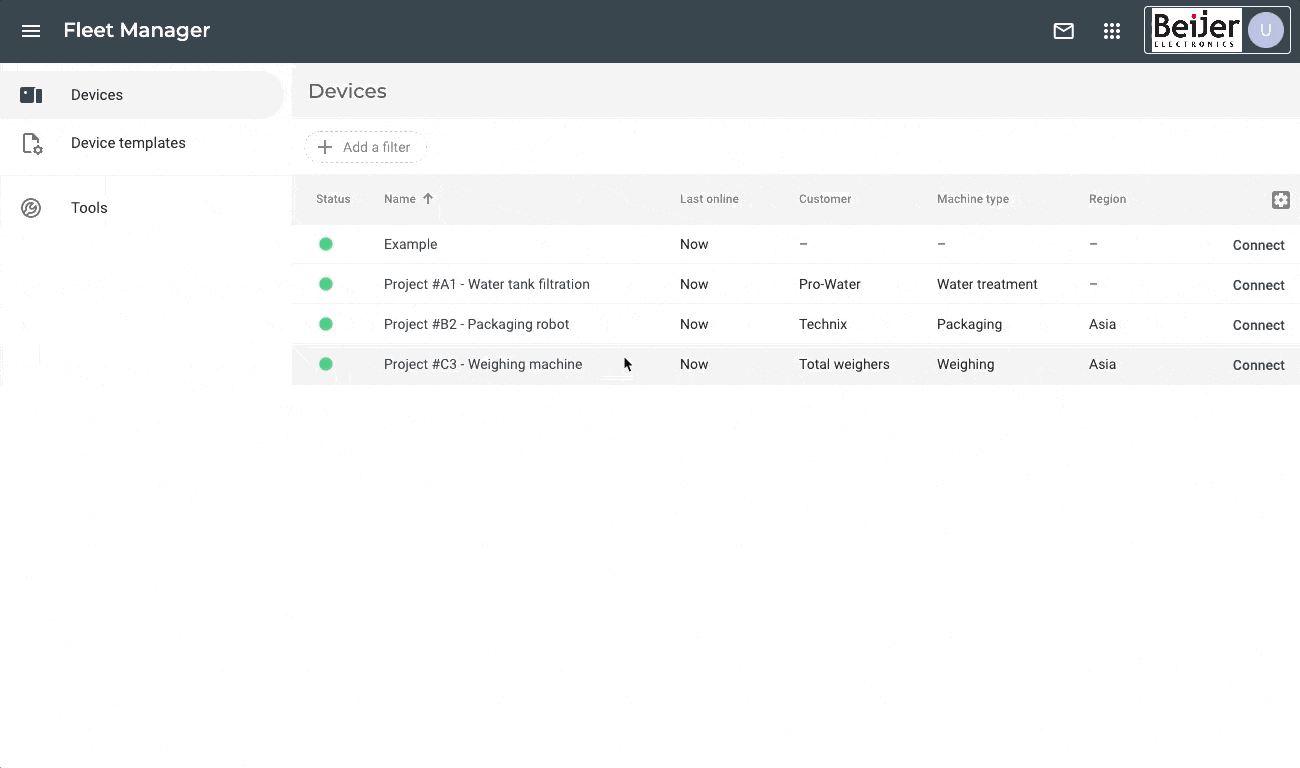 Removed
The device has now successfully been removed from your company. You need to
register the device
again in order to use it again.